Chairman Message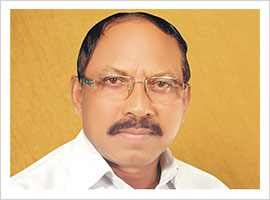 I would like to bid you a warm welcome to NILAAI home on the World Wide Web.
NILAAI is one of the largest education provider in Jharkhand with his First campus . Established few years ago, our belief is that education broadens horizons, fires imagination, enhances life confidence and harnesses ambition.
We uphold uncompromising quality standards to ensure that our students receive continued academic and management expertise, in a highly evolved performance culture.
As a public-listed education provider in India, our social obligation to the community is an integral part of our business strategy along with issues such as profits, growth and productivity. It is our fervent belief that our efforts in corporate social responsibility (CSR) will deliver competitive advantage and contribute to NILAAI long term success.
I would like to congratulate you for taking the step towards a rewarding learning experience with NILAAI . Thank you.
Ex Army Bhim Munda
Chairman
NILAAI Educational Trust
Jharkhand, INDIA.